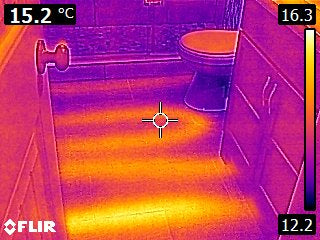 Becoming a home inspector is one of the most rewarding careers you can embark on. It's no secret that most home inspectors retire in this occupation. At the Canadian Institute of Home Inspectors, our goal is to create the finest home inspectors in Canada. It is not back breaking work. Your overhead is minimal allowing you to operate from your home needing little more than a vehicle and small bag of tools.
Most Home Inspection companies are corporations, which allow for maximum tax savings allowing you to retain more of your earnings. In fact, one of the hardest things as an owner of a home inspections company is finding legitimate ways to reduce your tax bill. You don't have to work away from home to make $100,000 annually.
Once your schooling and tools are paid for, expenses are minimal besides fuel and insurance (some Provinces require insurance for a home inspections business). Aside from offering the most comprehensive schooling in Canada, we plan on offering additional courses designed to help increase your bottom line. We offer courses for inspecting residential sewer lines, ozonation (removal of odours such as tobacco, cooking, pets, fire, etc.), mold testing, asbestos testing, and thermal imaging.
Offering add on services to your clients typically increases your annual earnings by 5-15%. While it may not sound like much, this could add $5,000 - $15,000 or more annually. Many of our students and instructors go on to earn over $150,000 and $200,000 yearly so you can quickly see that these small increments will significantly add to your bottom line.
In addition, industry professionals such as Realtors, mortgage brokers and insurance companies prefer Home Inspection companies that are one-stop shops. Home Inspectors who can perform sewer camera inspections, mold and asbestos tests, industry standard thermal imaging are highly sought after as they save time and money for homeowners while allowing you to recommend add on services. We at the Canadian Institute of Home Inspectors highly encourage and recommend our students enroll in these additional, valuable courses to help balloon their earnings.